High School Football Coaching Equipment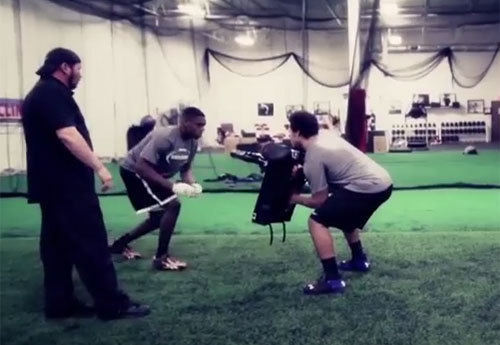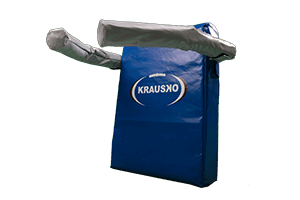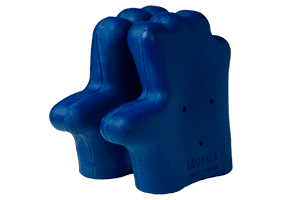 Get your high school football players playing smarter with football practice equipment from Krausko. The Colt football blocking pad with arms and The Muzzle® magnetic offensive line training equipment. Fundamentals and execution are the equalizer for players and teams who may be physically outmatched. High school football coaching equipment from Krausko enhances and improves upon the fundamentals you're already teaching your players with smart, intuitive training tools you can use in the drills you're already running.
Shop The Colt Pro
High-school Blocking Pad Practice Equipment
The Colt football blocking pad with arms creates a realistic simulation of game action, allowing your players to drill at game speed with less fatigue and a reduced risk of injury, compared to live drills or full-contact practice. Practicing at game speed creates muscle memory which will carry over under the Friday night lights and translate into better individual performances and more wins for your program. The durable, high-impact arms provide training benefits for offensive and defensive linemen, linebackers, running backs, even wide receivers and defensive backs. Your opponents won't tie their hands behind their backs, why would you practice with pads without arms?

High-school Offensive Line Practice Equipment
Dominating in the trenches is all about leverage. Your offensive line will never lose the leverage battle when they train with The Muzzle®. Trusted by both high school and college coaches, The Muzzle® makes proper hands-in, thumbs-up technique second nature to all of your linemen. Most importantly, your linemen will be forced to use their feet to stay in front of defenders, with means no more reaching and fewer costly holding penalties on gameday. The Muzzle® is durable and easy to clean, meaning it will be ready to use in all of your offensive line drills, day after day, season after season.
Krausko is the leader in bringing practical technology to the practice field at all levels of the game. Train your high school football players the right way to play the game with The Colt football blocking pad with arms and The Muzzle® magnetic offensive line training equipment.
Top 3 Drills for your High School Offensive Line
If you dont have the proper high school football practice equipment your losing out on experiencence gained from offensive line drilling. Your offensive line benifits greatly when practicing with the right equipment and doing the proper drilling. Below are the top 3 fundamental drills for your highschool offensive line.