Krausko Declares Eligibility, Turns Pro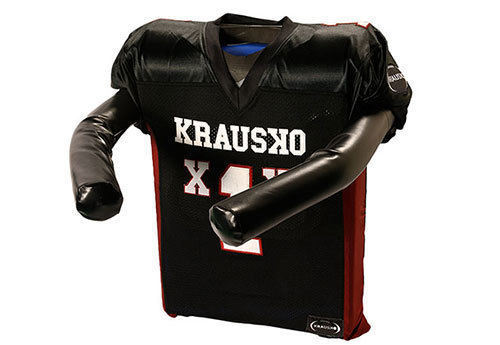 State-of-the-Art Football Training Equipment makes it to the NFL
GREEN BAY – The NFL's most decorated franchise has teamed with the revolutionary football equipment manufacturer Krausko Sports in agreeing to purchase an undisclosed number of "Colt" blocking pads. Krausko founder and CEO Jeff Kraus, a football coach himself admitted to reporters that he was extremely excited in these developments.

"Hell yeah I'm excited", said Kraus, adding the pad was increasingly being used in many high school teams and major college football programs across the country.
"Any time a football program chooses Krausko to help make their players better it's an honor. When it's a team like the Packers, we're ecstatic."
Packer defensive line coach Mike Trgovac, a former defensive coordinator of the Carolina Panthers, reportedly prefers the pad for working with linebackers, offensive and defensive lineman, though other practice applications are likely.