Football Equipment by Position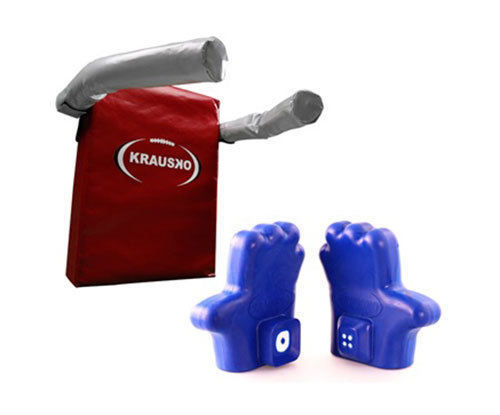 Football equipment and gear from Krausko can be used to train players at almost any position, except quarterback, kicker and punter. Use The Colt football blocking pad with arms to develop blocking technique for your offensive linemen and running backs, or block shedding and form tackling for your defensive linemen, linebackers and safeties. Defensive backs and wide receivers can perfect their hand-fighting techniques and develop the perfect press or release to win the timing battle at the line of scrimmage.
The Muzzle® magnetic offensive lineman training tool will turn your front five into an impenetrable wall, while reducing penalties by improving footwork and technique. Put The Muzzle® on your tight ends and running backs and watch them become blocking machines, springing long runs and picking up blitzers to keep your QB clean.
**Note: 13 defenders are shown. Remove the DT and MLB for a traditional 3-4 base set, or remove the LILB and RILB for a traditional 4-3 base set: